INCPAS Center of Excellence powered by TallyFox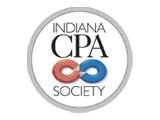 This year, INCPAS  - The Indiana CPA Society - created The CPA Center of Excellence, a package of programs and resources designed to support knowledge management concepts and applications for American CPAs.
Enabling CPAs to acquire, share, use and develop know-how, The CPA Center of Excellence has two main components:
Competency Enhancement for the organization and its members
Intelligent Collaboration among CPA professionals
The Cluster Community powered by TallyFox, enables this intelligent collaboration and knowledge sharing, and serves as a repository of information for accountancy professionals.
Advised by and in collaboration with David Griffiths (K3-Cubed Ltd), INCPAS released a White Paper describing the Center of Excellence objectives & challenges for its members and for the CPA profession.