TallyFox: Gold Sponsor of Social Business Forum 2013 (Milan)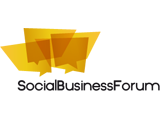 TallyFox is happy to be Gold Sponsor of the upcoming Social Business Forum, which will be held in Milan on 12-13 June 2013.
The conference is now in its 6th edition and is organized by OpenKnowledge, the leading European event regarding social enterprise, digital marketing and collaborative innovation. The event will gather over 2000 participants and will cover the following themes:
Customer Engagement
Integrating Collaboration & Processes
Social CRM
Social Business Intelligence and Insights
Collaborative Innovation & Crowdsourcing
Employee Communities & More.