TallyFox Launches its Knowledge Network Platform on GetApp and Earns Top Rating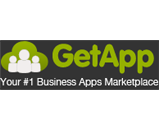 PRESS RELEASE
Zurich, Switzerland and Barcelona, Spain (PRWEB) - August 07, 2013 -
GetApp reviews TallyFox, a knowledge management and social collaboration software and gives it a rating of 9 out of 10 in its Business Apps Marketplace.
TallyFox is a knowledge management platform with embedded social collaboration tools that enables organizations to build their own "Knowledge Network". As a cloud-based platform, no software downloads or custom development is required and businesses can fully customize their knowledge networks to their branding and community needs.
The big idea of TallyFox is to share content, knowledge and know how across their entire networked platform. TallyFox is an intelligent collaboration tool that acts as a gathering place for experts and information dissemination. Using the solution, organizations can configure expert searches, create libraries of interesting material, socialize and work with experts and other team members interested in the same problems and issues as they are.
TallyFox offers a complete suite of tools but each product can be used independently, making enterprise level resources available to small businesses and organizations.
According to GetApp, the main benefit to using TallyFox is its modular structure. It well suited for small businesses, non-profits and organizations, which prefer to take a stepladder approach to knowledge management. Additionally, the solution is simple and easy-to-use and relevant to small businesses that are not interested in investing in technical resources to understand the use and importance of knowledge management.
TallyFox achieved the following ratings:
Overall: 9/10
Ease of use: 5/5
Features 5/5
Value 5/5
Ease of deployment 4/5
"TallyFox is an innovative approach to knowledge management. It breaks down the complexity of knowledge networks into simple structures that work with each other. For small businesses and organizations, this is definitely an innovative and excellent introduction to the knowledge management practice" said the GetApp reviewer. "The complexity of today's world and challenges to increase productivity and improve performance in slower growing markets requires innovative approaches to work that go beyond social networking. We provide our clients a fast easy way to share knowledge and content, communicate more efficiently, and make teamwork more efficient. It is highly motivational for us to play a role in making people's day to day jobs more fun." said Trudi Schifter, Founder and CEO at TallyFox Social Technologies AG.
To read the full review on GetApp visit:
http://www.getapp.com/blog/tallyfox-review/
To try TallyFox, please visit:
http://www.getapp.com/knowledge-network-platform-application
About TallyFox
Cloud collaboration solutions that unleash knowledge as teams work. Our award-winning platform integrates content sharing, communications, and collaboration features to build community intelligence for our clients. Easily find and track people and content, related to specific expertise with TallyFox SmartMatchProTM. Configurable access rights provide the flexibility for private internal content sharing, while allowing public content to be featured externally. Headquartered in Switzerland, TallyFox leverages the power of over 25,000 open source developers worldwide.
About GetApp
GetApp is the largest independent online marketplace that helps small to mid-sized businesses and startups discover, evaluate and manage the perfect business apps for their needs. Its mission is to support millions of users in their "best app" research with comprehensive directories, interactive search tools, side-by-side comparison tables, user reviews and app evaluation resources.
In addition, GetApp serves as a global online marketing channel for thousands of business application developers. GetApp operates primarily in North America and the U.K. It is privately owned and backed by Nauta Capital.
For more information visit: http://www.getapp.com/