TallyFox To Present Tallium At Social Business Collaboration Conference in Berlin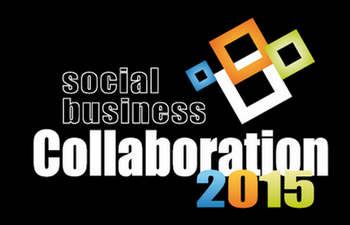 We are pleased and excited to present our new business ecosystem platform TallyFoxTallium at Social Business Collaboration conference.
Social Business Collaboration 2015 is a conference focused on social business collaboration in the connected enterprise. Their mission is to "make collaboration and business more efficient".
For the past three years, the event has been a premier meeting point for sharing best practices and solutions within the social business collaboration context.
In its 4th edition, the conference will present new business strategies related to social technologies and business-relevant collaboration tools, addressing the challenges and approaches in maintaining and fostering business value.
The event will gather over 150 experts from all over the world to talk about new technologies, new practices and emerging standards through a combination of inspirational keynotes, private discussion rounds and networking sessions.
This is a great opportunity to explore and learn more about new platform technologies that impact collaboration, internal and external communication, and methods for increasing employee engagement.
This year, TallyFox is proud to take part in the conference as an exhibition partner and in the light of presenting new technologies and tools for effective knowledge sharing, we present you our new business ecosystem platform TallyFox Tallium that will change the way you work.
Why?
We understand that knowledge is a critical asset, and our goal is to enable businesses, organizations and individuals to leverage their knowledge potential, and through sharing knowledge, work more productively.
How do we do that?
TallyFox Tallium provides a unique way for you to improve knowledge exchange, fast and effectively.
Through the combination of superior cloud-hosted technology and business savvy collaboration solutions, we have created the platform that is flexible, easy-to-use and intuitive, with open-knowledge approach.
Our business platform is configurable, which offers you numerous ways to easily and quickly share knowledge and experience, discover relevant information, content and experts.  
Your network and business will benefit from our proprietary algorithm SmartMatchProTM and our infrastructure - you can easily connect with people with shared interests, identify experts, foster new ideas, get answers quick. 
In a word, the platform helps you address all the challenges associated with collaboration, knowledge sharing, and building a strong community within your industry and field of expertise.
Our mission is to equip you with tools for effective communication, content management and knowledge sharing, and that's precisely what TallyFox Tallium platform provides.
There are many more features you will love, so join us at the conference.
We will present TallyFox Tallium and respond to any questions you have, helping you understand how our business ecosystem platform will bring about change in your organization.
Social Business Collaboration 2015 is held in Berlin, Germany, on 1st and 2nd October. More details about the conference you will find here.