Don't Just Improve Your Customer Support - Reinvent It

Posted by

TallyFox

on 08 September 2016
The question that defines a company that cares for its customers is: "How can we deliver effortless customer service?". The answer is not that simple as there are many communication channels, and each one of them has its benefits and its challenges. 
With the increased use of self-service channels as the first point of contact for customer service, the desire to improve this channel is growing, and many companies are using knowledge management to do it. We say improving is not the answer. They need to be reinvented.
In this article, we identify many challenges that both customers and companies are facing, and outline the way Tallium can use knowledge management to address them. 
The first challenge is the clutter. It starts with people asking the same question as they can't find the answer because they don't know what to look for, or how to phrase it. This leads to a lot of duplicate questions and scattered answers, lack of structure, which at the end, leaves the company with a multitude of knowledge that their experts have shared and they have no idea how to leverage the benefits from it.
The whole process of reinventing the self-service channel is hard to do without improving your platform. Here's what you can achieve by using Tallium.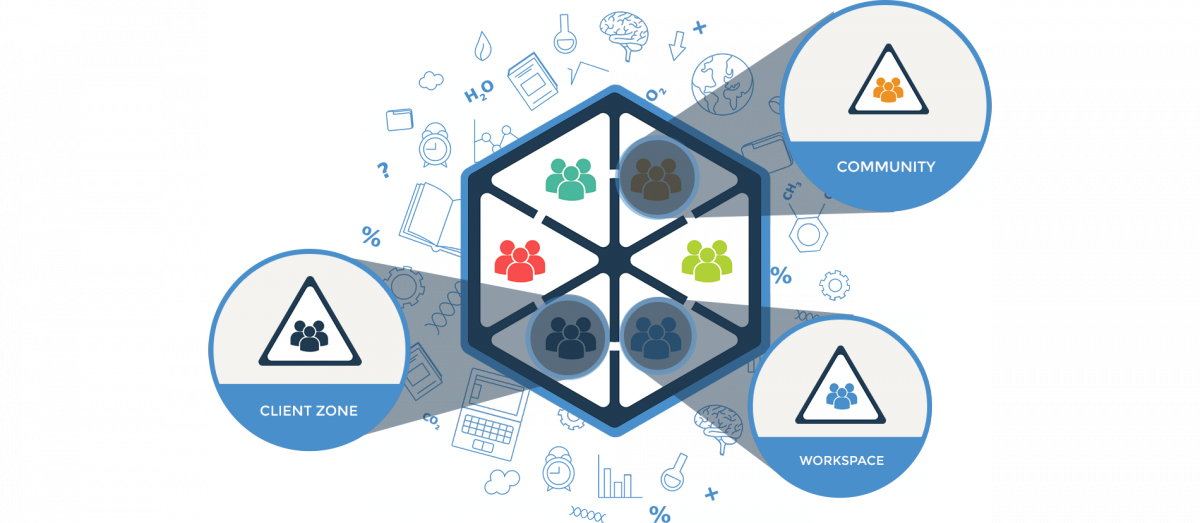 Organising your content is the first step when creating customer support. This can easily be done with the use of simple taxonomies and categories customised to fit your products and services. Once you've created your taxonomy and categories, you can create groups or communities to further facilitate access to information, and adjust privacy settings. Taxonomies on its own will link the content by creating "smart" groups, which will further advance the structure.  
For example, a manufacturer can create a simple, three-level taxonomy, where the parent terms would be product lines and refine those terms with child terms for specific products. The third level of the taxonomy can provide specificity down to the part level or component supplier. Information that is tagged by a contextual taxonomy that is structured, yet dynamic and tailored to each specific company is the most efficient way to link people and knowledge contextually.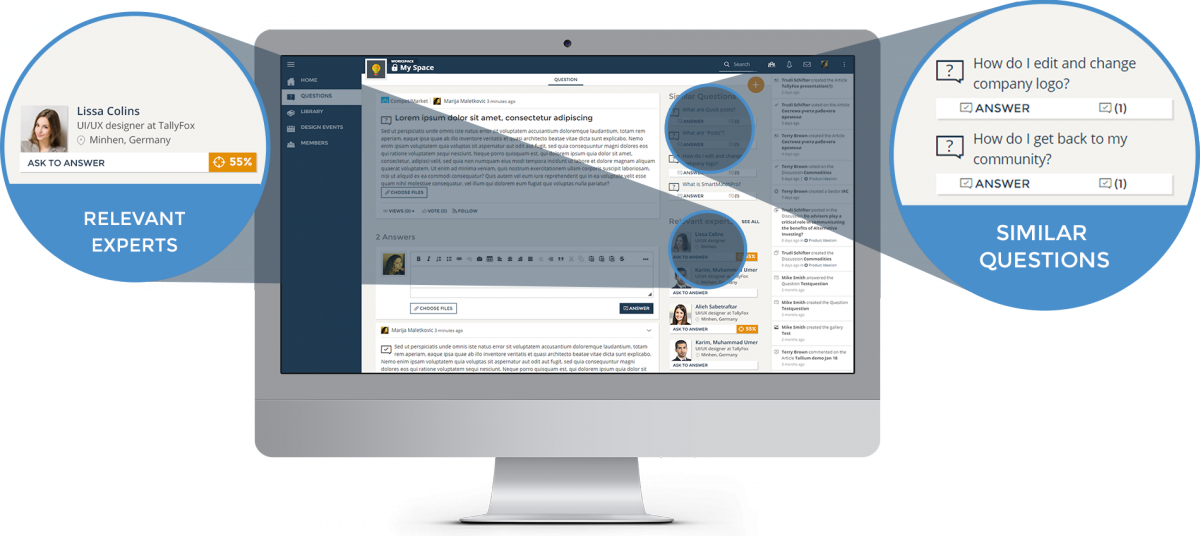 For users who are browsing and want to see what kind of information or workspaces are available in high-level categories may want fast, one-click filters to do.
The second step is to connect relevant experts to address the questions customers have in real time. Those experts would show their expertise on their PROfile giving also the customer confidence that they are a qualified person to help them with their problem.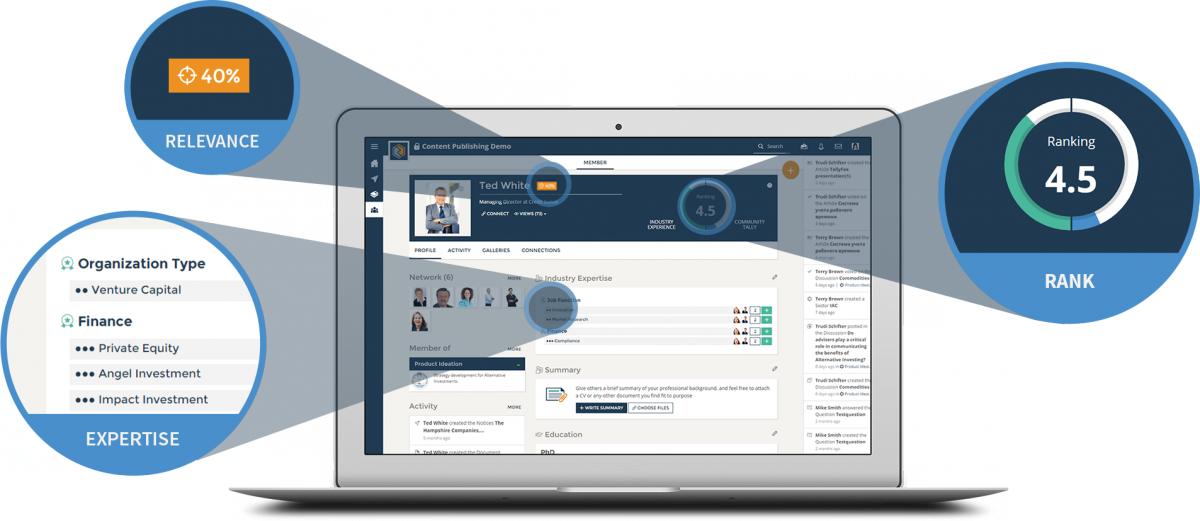 Tallium's algorithm SmartMatchProTM, suggests relevant experts for a topic and the customer can @mention them in their question, if they prefer this pattern of communication. With some self-service platforms, experts are the only ones who can answer questions, but with Tallium you can allow other customers to contribute with an answer, and allow for the "best answer" to be chosen based on feedback and votes. 
The key to excellent self-service support is moving away from relying on the customer to figure out the right keyword and moving towards linking the knowledge across the platform. A question could have a similar content block that brings up a tutorial in the library that ends up solving the client's problem, and Tallium makes it possible. Customer keywords are hit-or-miss, and finding the answer may take too long, with the possibility that they can't find it at all. With the underlying structure of the taxonomy, bringing relevant info in a timely manner, wherever it is, is guaranteed.
What are the benefits of reinventing customer support?
An efficient channel of support is bound to reduce the need for other support channels. Sure, some questions will always require a phone call, but you will find out really soon that Tallium powered customer support will replace emails, chats and all those questions via social networks quickly.
At the end of the day, many customer support systems are not a resource, they are just a pile of information. Knowledge Management principles with Tallium support turns that information into a growing resource that you, your company AND your customers can benefit from. 
Many companies want to get comfortable first with a new process themselves before launching a customer self-serve solution. No problem, the same solution can be first used internally, and selectively made public to clients in managed steps .
If you are already using a CRM system for managing your customer support that you are happy with, but you would like to step up your game, Tallium has an open API and you can integrate other systems and possibly break down information silos that have prevented you from creating a unified customer support.