How Are Knowledge Networks Shaping The Teams Of The Future?

Posted by

TallyFox

on 05 April 2016
If you were to ask a company what their goal is, the reply would be to be successful in the marketplace. If you question the individual teams within the company, their answers may be more specific: The sales team will say that their goal is to close more sales, and the development team will emphasise the importance of creating a great product within given deadlines.
Teams need to be efficient because, while accomplishing their own, smaller goals, they all work towards a common goal of the company.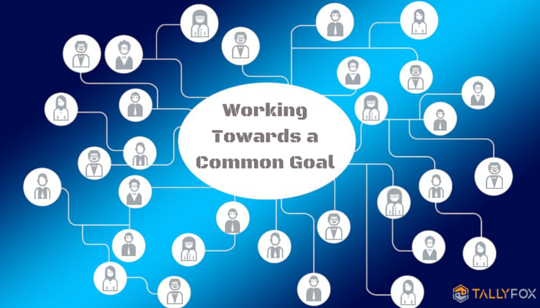 This is not easy as not all teams are alike.
Each team is formed by different people. They inevitably come from different walks of life, have diverse educational experiences and varying levels of knowledge. Ideally, they would be a perfect fit and their goals would be achieved on a regular basis, but this is what happens most of the time:
Not everyone pulls the same amount of weight.
There is an interesting survey conducted by Harvard Business Review on the efficiency of teams. Everyone anticipated the results, but the numbers were unexpected: In most cases, as reported by HBR, 20% to 35% of value-added collaborations come from only 3% to 5% of employees. As people become known for being both capable and willing to help, they are drawn into projects and roles of growing importance, and the requests for assistance increase.
The downside is that they may soon become less productive in their own work, as the multitude of work gets shifted to them, causing a burn-out.
Some teams may be closed, siloed.
Old work organisations functioned in silos, where every team would focus on their own work.
As companies grew across countries and continents, and as multiple teams were formed, the need to collaborate grew, but wasn't recognised quick enough in a way that could enable active knowledge sharing as we know it today. It mainly consisted of sharing files and documents, and for many companies, this is the definition of knowledge sharing.
Team members might not know how to share information
The time of town criers is long gone. Today, in less evolved companies, we have "The Water Cooler Effect". It is a fancy psychological term which tells us that talking about the work we do with our colleagues increases productivity by 10-15%, as shown by the MIT University study among the IT workers. This is a good thing, but this knowledge is shared within teams which are in the same space, and within people who are participating in the conversation. It isn't documented anywhere. Which brings us to the next point:
The knowledge is shared everywhere.
If there isn't a distinct way to share knowledge across teams within a company, as the company exists throughout the years, the accumulated knowledge falls between the cracks. The cost of lost knowledge is huge, even if you just count in the knowledge of an old employee and the hours needed to train new people. Not mentioning the creative process of coming up with new ideas.
They don't know why they should share it.
If a company's leadership hasn't made a strong case in favour of knowledge sharing, the employees wouldn't understand the benefits. When the company's leadership communicates regularly their knowledge sharing expectations and rewards, then the process will be able to help the organisation to achieve business goals.
In today's industries, it's the evolution of business ecosystems in which organisations work that leads the revolution in the way businesses operate.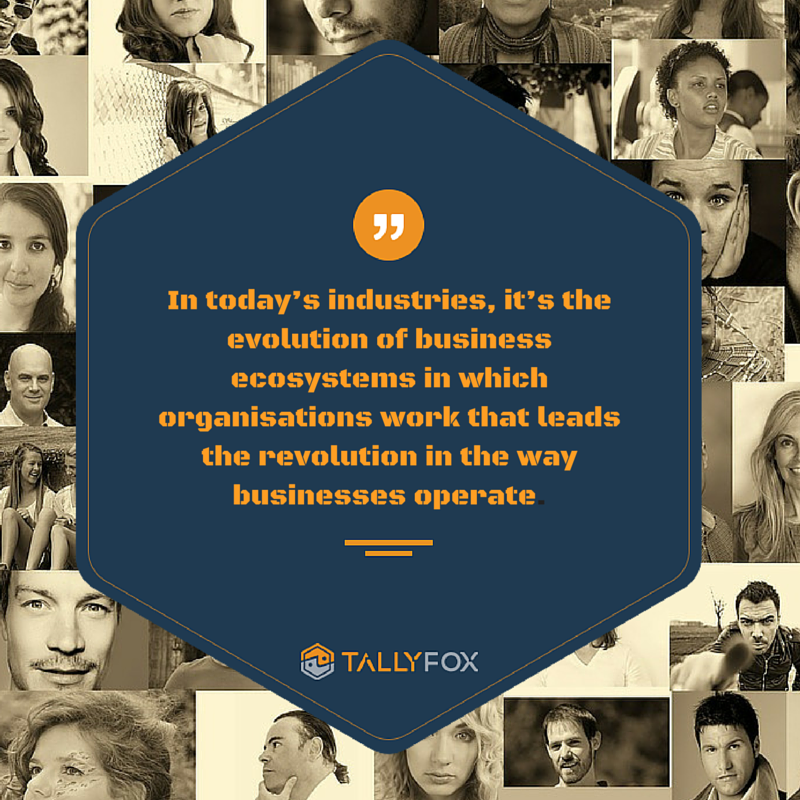 The businesses who have successfully created their business ecosystem through knowledge networks are reaping these benefits:
Created silos are removed
Today, when the majority of software is either moving away from on-premise or rolling out cloud-based solutions, companies will, by enabling knowledge sharing in the cloud, facilitate the exchange of information across teams and geographies.
For this to happen, from the end-user perspective, the search and taxonomy must be pristine. Members need to be able to find relevant information quickly, and the "search" feature needs to be smart enough to be able to parse through results and propose relevant results first.
As for taxonomy, it needs to be carefully created by first identifying top terms. These terms need to be well researched and the best practice scenario is to organise them in a three level hierarchy with a top down approach.
Information discovery is enabled
The value that such a capability can bring to businesses is noticeable and immense. Use cases include the discovery of information that should actually already be known, but that had not been adequately catalogued or shared.
Today, the trend is to enable contextual discovery, but not many software solutions have advanced algorithms which are able to calculate the relevance provide it to the full extent.
Access to expertise is facilitated
Many companies have, among their employees, world leading, internationally recognised experts. By providing a "questions and answer" feature, a knowledge sharing software captures their answer, records it and makes it accessible, while at the same time, allowing them to work without interruptions, and providing them visibility for their knowledge.
Organisational structure is improved
For many teams that are working together, but are not physically together, it is possible to have a clearer vision of the goals, and know what other teams are working on. The work is synchronised and the old organisational structure is shifting to "networks of teams".
Free information flow is enabled
Information is irrelevant when it's locked in one place, or with one employee. Being able to find what you are looking for when you need it, and without interrupting other colleagues to find it, is important. Free flow of information enables a more collaborative working environment, which isn't in danger of stagnation.
Access to feedback is improved
Feedback, provided by stakeholders and customers, is now gathered and presented to the whole team, not just the management and team leadership. The information of what's working and what isn't, what's selling and what isn't, what needs to be fixed, is now available so that the company can contribute and support the team.
People are given recognition based on their skills and contribution
One of the reasons that people don't share knowledge is that they are not recognised for doing so. Knowledge networks are the best way to recognise the best collaborators and reward them for their participation. Soon, we may see performance reviews being replaced by contribution ranks.
Having a knowledge management platform is only a beginning. It needs to become a place where productive work takes place. This can only be done if you train the right people, implement digital strategies and adopt the right tools.