MWC 2015: What's new in cloud computing and collaboration?

Posted by

TallyFox

on 16 March 2015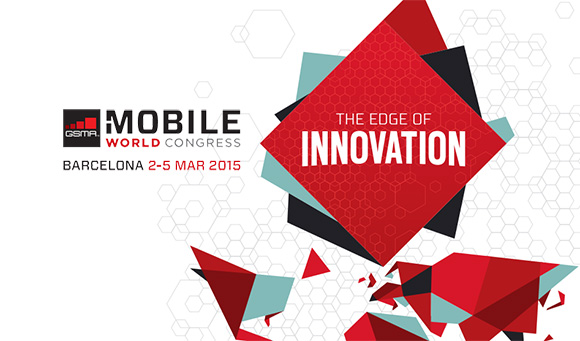 The world's leading event on mobile technology, Mobile World Congress in Barcelona, gathered more than 93,000 visitors, 2,000 companies that showcased their services and products, 136 governments, 25 international organizations and many keynote speakers, including Mark Zuckerberg (Facebook) and Sundar Pichai (Google).
For entrepreneurs, start-ups and tech enthusiasts, this was a great opportunity to gain insights into the newest inventions, new technologies on the rise (5G) and recent developments in the mobile industry. Although wearables, Internet of Things and mobile payment in many ways were in the focus of the event, start-ups and entrepreneurs could benefits from many new solutions from the cloud industry presented at the event. Moreover, privacy and security were also in the focus of interest at the conference.
We've collected the announcements from the event that could influence start-ups and small and mid-sized businesses, thus change the way they work and collaborate.
What's new in security and privacy? 
Many companies and start-ups offered new solutions that addressed privacy and personal security, such as Safeture, an app that aggregates alerts from different services to bring travellers reports and information on what's happening around them, or Privately,  an app that helps users control content that is posted or viewable on social networks, protecting user's data.
Silent Circle introduced Blackphone 2  (that will be available later in 2015) to bring more secure mobile experience with encryption and a secure app system for both enterprise and personal use.
When it comes to enterprise solutions, more than 200 developers presented new tools and the leading companies in the cloud industry offered new solutions to help businesses run their operations more effectively, addressing specific problems in a particular industry.  
BlackBerry revealed a new cloud service for enterprise, known as BES12 Cloud for iOS, Android and Windows phone. The company is expanding its security, collaboration and communication packages, which will include three areas of applications: Productivity for messaging, Collaboration and Communication for cloud-based sharing and video conferences, and Security, that is, anti-spam and malware protection and encryption.
AVG Technologies launched AVG Business Secure Sign-On (SSO), a solution that will help businesses control employees' cloud applications and mobile devices. Leveraging Centrify's management technology, the solution is designed to protect data even if data is shared via externally hosted cloud services or employee-owned mobile devices, supporting more than 2,500 cloud-based business apps.
Good Technology, the mobile security leader, unveiled their plans to expand its mobility management capabilities to the newest generation of smart devices, such as wearables (smart watches, fitness trackers), cars, and other non-traditional connected devices.
IBM announced the expansion of the IBM MobileFirst for iOS, addressing the priorities in banking and financial services, and retail and airline industries. These new apps include Passenger Car, Dynamic Buy, and Advisor Alerts to help financial professionals plan out client-related tasks while on-the-go.
These new solutions will have an enormous impact on the enterprise. Mobile World Congress gathered leaders and innovators from around the world showing us how far the revolution in certain IT industries could go. Moreover, they showed us that these new solutions are changing the customer service, workflow, and collaboration.