Understanding Your Program Manager, Their Goals, Needs and Duties.

Posted by

TallyFox

on 30 May 2016
One of the great misconceptions of the Information Age is that technology will inspire collaboration. For years and years, IT departments have been rolling out new software thinking that communities will assemble themselves around it and that people from those communities will start sharing knowledge and benefiting from this knowledge on their own.
It's not the way things go.
A knowledge network cannot serve its purpose without Program Managers. They are the ones who are motivated to get the benefits of a knowledge network and deliver a fast ROI.
Who are Program Managers?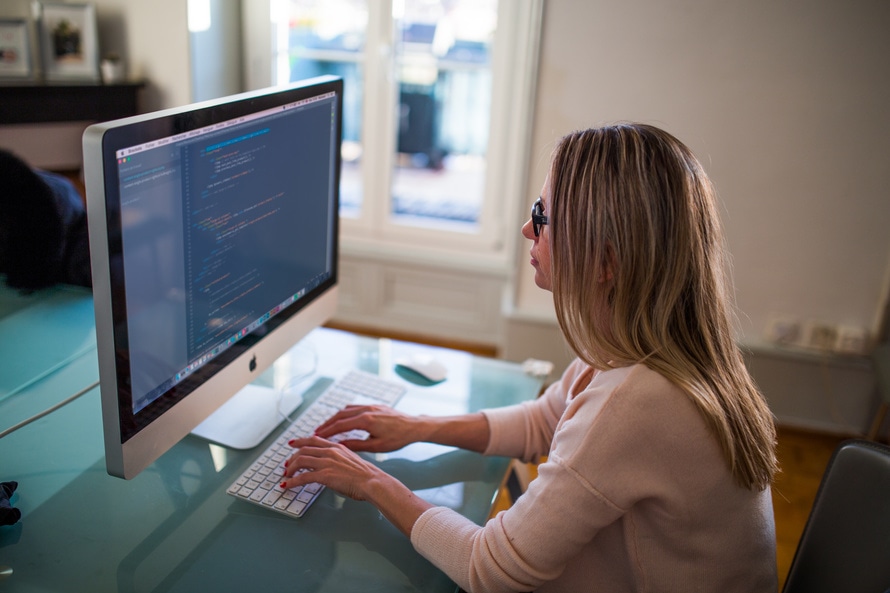 Program managers are probably the most integral part of your Network. They are the Community managers, the leaders behind the scenes who help form the strategy, and are responsible for delivering the results of each Program overall. They know that real world project and program teams are 40-60% more efficient when supported by a vibrant virtual workspace, so they are highly motivated to get the knowledge sharing community working. 
They know their users well and are dedicated to making sure that they are all getting value from the community and contributing to its success, in particular, the core users, or as we call them "the Champions". who are critical to building initial trust and setting the culture. 
PM's must find creative ways to engage the elusive domain experts in making them eager to share their knowledge in an efficient way that gives them recognition for their experience and assistance.
What are their goals related to knowledge sharing in their company?
Program Managers understand that a great part of the value of a knowledge sharing platform comes from the experts who are a part of it. Those experts need to feel comfortable in their environment in order to participate. They need to get value themselves from participating and would like real-time feedback on the knowledge they share in order to continue sharing and understand the value of doing so.
Making the Domain experts' job easier by leveraging their responses to questions for example, so that they do not need to answer the same thing multiple times is a good motivator. This means that features that minimize duplication of questions and that highlight similar questions add real value. It is also helpful to feature experts on important Program themes at the same time as highlighting the related answers and content that they have contributed.
Experts like to be recognized for their experience and specific expertise, so ranking and recommendations are important to attribute to them. We've discovered that PMs who use TallyFox Tallium, love the TallyFox PROfile rankings because it gives their user a recognition for their level of experience and value of their contributions to the community. Greater value and insights are provided when both of these attributes are taken into consideration.
What do program managers need from a knowledge sharing platform in order to achieve their goals?
Fundamentally Program Managers (PMs) want to spend less time in meetings and spend more time on the strategic aspects of their programs, meeting objectives and demonstrating the business value to management.
They need to keep their program experts motivated to contribute on a regular basis, and drive the program forward with many little steps each day. 
Often Programs are customer centric with an objective to answer questions quickly, and correctly. Instead of sending 50 emails looking for the person who has the right expertise, a good digital knowledge sharing workspace will identify the right experts for you, and help to get good answers fast, alerting the client immediately and giving them the power to self-serve instead of frustrating call centers and searching through static and often obsolete FAQs.
PMs are very busy juggling many details so they are looking for ways to reduce their email inbox and to help everyone in the Program Team to innovate and work more efficiently. 
A well designed digital workspace should help communications, content management and meet all of these objectives for program teams. Seeing who has what expertise, and having a quick overview of recent and relevant activity is basic. Ideally, business intelligence and business processes that are in place already can be supported in an effective workspace. 
What can TallyFox Tallium do for Program Managers?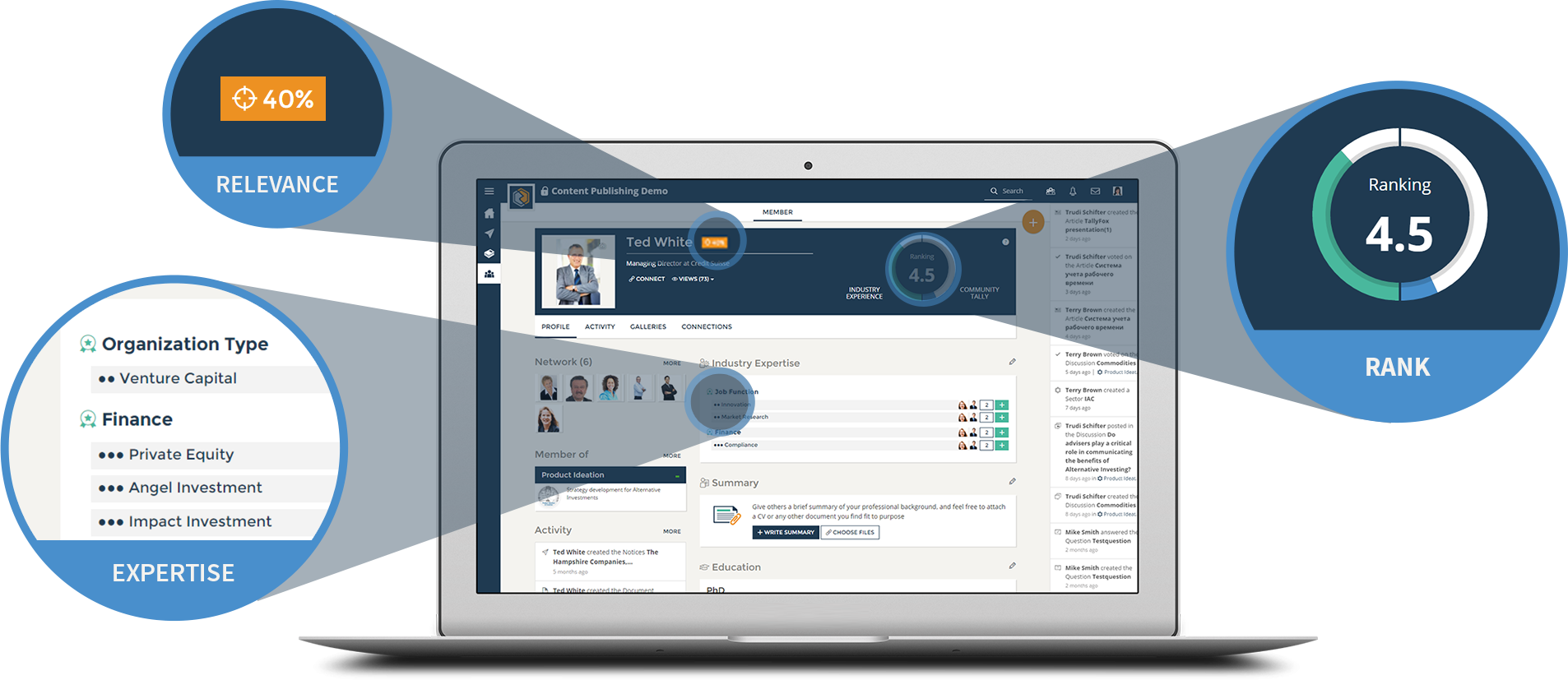 By interviewing Program Managers, we have discovered that they love the TallyFox Tallium relevance percentage, calculated by our proprietary algorithm SmartMatchPro TM , because it helps them serve the right content, to the right people, in real time. Our SmartMatch relevance percentage and bullseye icon highlights content and people to each team member that is specifically relevant to them or matches their interests in a colorful, obvious way. This unique algorithm and the innovative user interface support many of the PMs objectives by linking automatically expertise and needs.
How do PMs measure community usage?
Modern community analytics track pretty much all types of activity. Tallium goes one step further by adding activity feeds on each PROfile and will soon launch custom activity dashboards.
For example, if you'd want to see who is attending an event, or viewed a suppliers product page, you only need a click.
Every Program Manager can benefit from digital workspaces – ask us how our Tallium Platform can help improve your program efficiency.