Why Visit IOM SUMMIT Germany?

Posted by

TallyFox

on 27 June 2016
This year in Cologne, Germany, from 28th to 29th of September, the Information and Organizational Management SUMMIT (short IOM SUMMIT) will be held; a specialized event for those interested in intranet, collaboration and knowledge management.
This event, established by Congress Media was created by merging the best from Intranet SUMMIT, Enterprise 2.0 FORUM and ECM SUMMIT.
Why should you attend IOM SUMMIT?
If in your company you are responsible for development of the organisation, or internal communications, if your job title is linked to Information Management, Intranet, Knowledge Management or Enterprise 2.0., you will benefit greatly not only from the topics of this year's event but from the opportunity to network with its attendees and speakers, as the focus of the event is on the exchange of experiences between project managers and industry experts.
Ole Wintermann, last year's speaker summarised it in a single phrase: "I liked the amazing opportunity to meet some really interesting people with whom I was able to discuss the future of the digital workplace."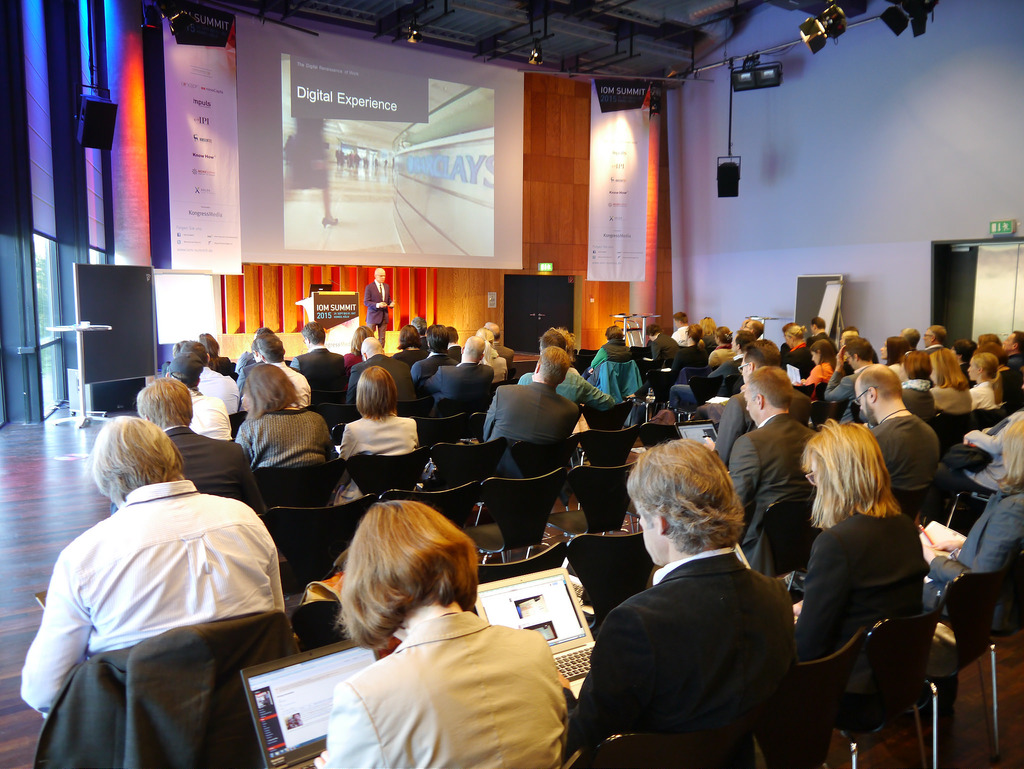 What will you hear?
The main benefit of the conference lies in the high number of testimonials from company managers who speak about improving project experience, knowledge processes and establishing new forms of cooperation in their organisation. 
We at TallyFox have recognised the benefits this conference provides to its attendees and we have decided to support them by becoming a gold sponsor, and sharing knowledge.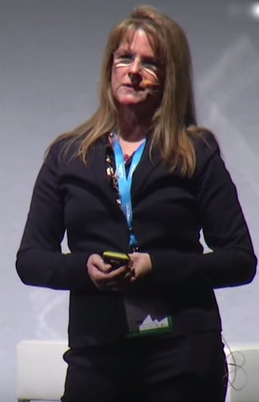 Our founder and knowledge management evangelist Trudi Schifter will speak about "AI Tools to drive Engagement" and "The Power of Simple Expertise Taxonomies", two very current topics that are definitely worth hearing. 
We know that you'll have many questions, so visit our booth, have a swiss chocolate and ask them. We'd love to meet you!
Agenda at a glance
The conference will be opened by a keynote from POST*SHIFT's founder Lee Bryant entitled: "New Initiatives for the Digital Workplace of Tomorrow", Defining the operating model for the digital enterprise. 
We reached out to Lee and asked him about his keynote:
There is a real gap between the big picture vision of Digital Transformation and the tools and methods available inside most businesses to make change happen. My talk at the IOM Summit will try to bridge this gap by talking about how internal collaboration platforms can be used to involve the whole organisation in a distributed process of transformation and continuous improvement. But I will also look to the future, where real-time organisational health data is likely to become a better way to measure the impact of transformation.
This keynote will be followed by a practice panel with Stefan Halli, Global Process & Application Solutions, from Beiersdorf Shared Services who will be speaking about digital transformation and discussing three case studies linked to digital transformation and digital workplace. 
Asja Hermann, Intranet & Knowledge Management manager from B.Braun Melsungen will continue speaking about the digital workplace and integrating different tools, while Claudia Mayer, Marketing, Sales Operations & Communications from Siemens Healthcare will talk about empowering employees in the new digital workplace, on the following practice panel.
Believe it or not, that is not all as there will be interactive workshops organised around methods and concepts of transforming the work organization.
On the 28th, Prof. Dr. Andreas Aulinger, member of the "IOM Institute of Organization & Management" from Steinbeis University Berlin and Dr. Ursula Sagittarius Kreilkamp, Director of Human Development Group and Group executives from DB Mobility Logistics will talk about management models, enterprise and operations - definitely worth hearing both keynotes and the case study they will outline.
After this keynote, Cordelia Krooss, Senior Expert Change Management, BASF SE and Karl-Heinz Reitz, VP HR Business Partner & Organizational Development Human Resources, from Unitymedia will be sharing their experiences with change management in digital transformation through two very interesting case studies. 
You must not miss the practice panel that comes after it where Karsten Kansy, Corp. IT Infrastructure Strategy and Head of CCI service integration in Continental will be speaking, as he will be sharing his experiences on Integrating Cloud Services in the Digital Workplace.  
The conference will be closed by a keynote from Rüdiger Schönbohm, Vice President Web Projects from Robert Bosch on the organisational model of the future.
Interested? The event will be held in Komed and tickets can be purchased here.