Why You Should Invest in a Talent Network

Posted by

TallyFox

on 27 April 2017
A company operating in the 21st-century should invest an equal amount of effort into developing its talented employees as it puts into recruiting them.
Why?
The value of new employees grows as they gain knowledge about the organization and its customers needs. Companies who support their talented people gain long term competitive advantage, and employees are rewarded by maximising their visibility and adaptability and creating a network of knowledge to help them feed and develop their expertise. Smart companies understand the competitive value of talented people and spend considerable time identifying and recruiting high-caliber individuals. 
Sometimes those individuals are already in the company, below the radar. 
Managers find it difficult to know who among the company's talented workers would be the best person for an available position. On the other hand, many talented people, not being able to show their expertise, or find the right experiences and challenges to grow are stuck in a dead-end corner of the company and are planning to leave.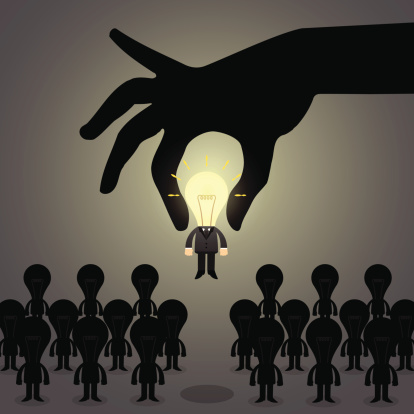 Global market is not going to wait
The global market is more dynamic and competitive as ever, and management needs to find a way to develop and execute value-creating initiatives to answer the demand. Expertise is identified as an intangible value critical to corporate performance, and companies must be able to find it, allocate it and benefit from it rapidly. 
Simply put, there is an enormous value in sharing, across the whole organisation, individual insights into competitors, customers, products, production techniques, emerging research and similar. Why is it then that organisations find it much more difficult than individuals to take advantage of all this knowledge? The answers are many, and we've approached this topic in great depth
in this article
, but difficult as it may be to profit from this untapped knowledge, the power it produces can surpass what individuals or small teams, however talented or efficient, can accomplish. 
So how does a company create effective internal networks when the product is something as intangible as the valuable knowledge gained from experience and personal thinking? 
By creating a talent network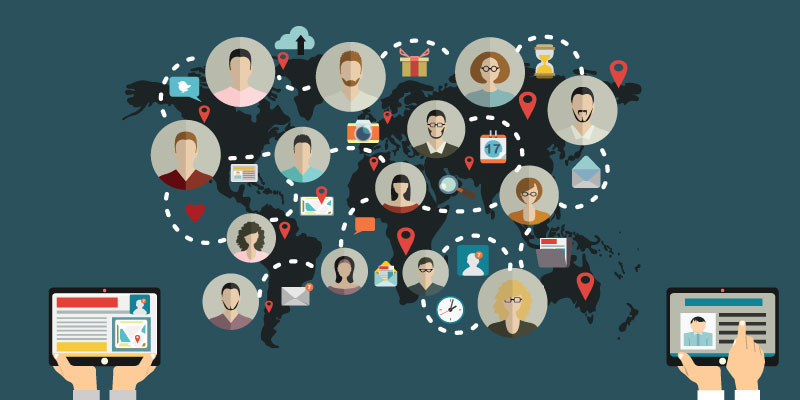 Creating a talent network is easier than you think. While it is true that in companies with firmly established organisational silos, cultural changes can be difficult. Digitalization empowers employees to impact the company beyond their team or project. Linking like minds or shared expertise has a networking effect that once established helps to align the organization and make changes in communications and culture tangible. 
Given an opportunity to advance skills, talented people will be more likely to stay in the company and grow into its future leaders.
How can this be done?
Easier access to opportunities will make sure that job experiences challenge these employees, who in the process will rapidly develop. Widening their exposure to the organisation also enables them to develop a more extensive network of contacts to share expertise and information. 
Simultaneously, senior employees who are assembling teams will have a network of talent to choose from, with a more varied range of skills to tap. Managers who are known for developing talent will have a greater chance of attracting better job applicants, while "people eaters" will have a hard time doing so. But the real beneficiary here is the organisation, which will increase their return on talent by getting far better matches between its job opportunities and its most talented people and by getting far greater transparency into shortages and excess supplies of talent.
A talent network can't be created easily on the foundations of traditional, siloed organisational structures. But for growing and complex organisations who recognise that talented individuals may be their most powerful competitive asset, investing in a talent network represents the cutting edge of resource allocation.
How can TallyFox help?
Find The Expertise
One of the most sought after intangible value is expertise. As expertise is crucial to corporate performance, companies must be able to locate it quickly. At TallyFox, we realised that if we were to offer a solution that addresses this issue it should be complemented by simple expertise taxonomies. We wrote more about the benefits of this approach and you can
read the article here
. In short, the taxonomy should be organised based on members' expertise, using terms that are familiar to the organization already.
The three-level taxonomy option we provide is more than enough to identify the expertise of an individual so the structure itself can be limited in complexity.
With this approach, we find that almost anyone in an organization can create a "starter" taxonomy that follows familiar areas of expertise, for example, product lines, service areas, or business processes.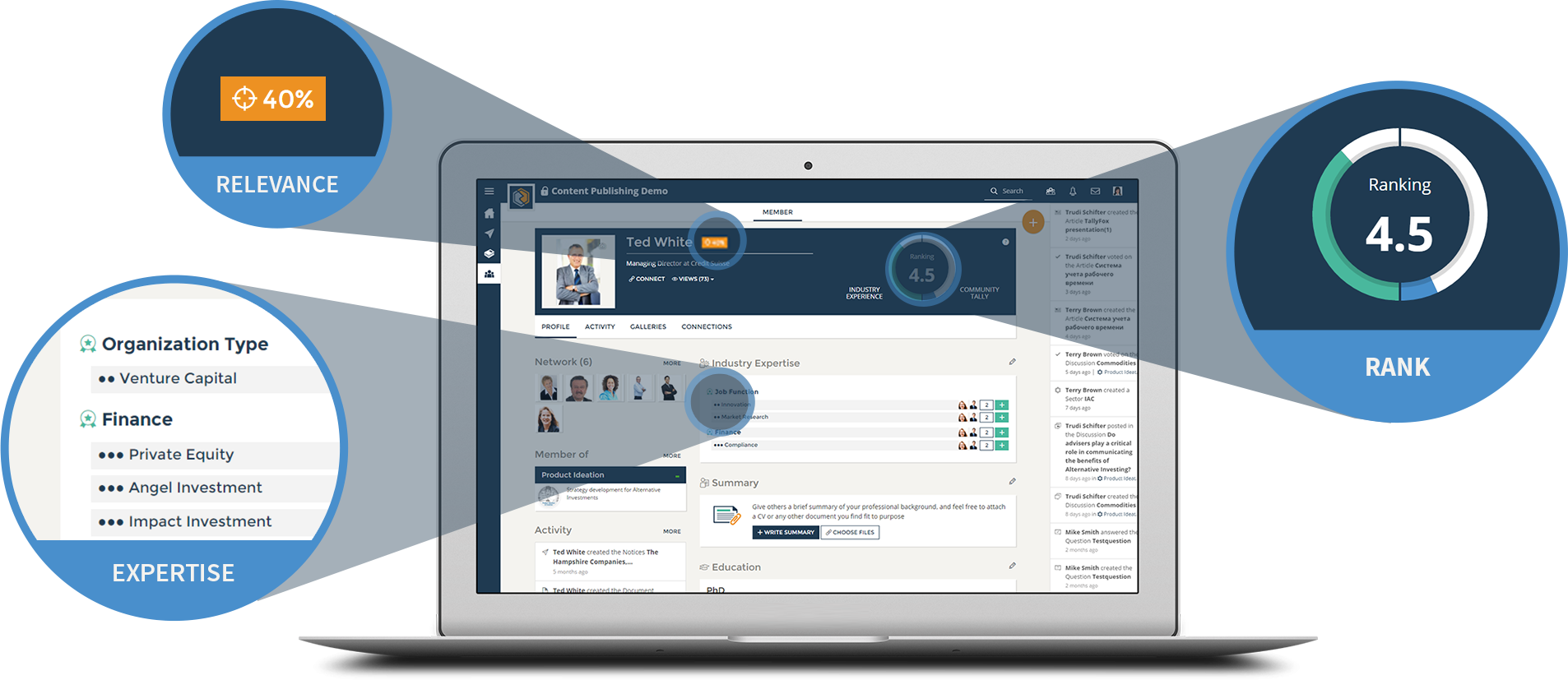 Get to Know Your Talented Employees
TallyFox Tallium PROfile pages are especially designed for members to create their own profiles and make their expertise known. The most significant part of the page is the Rank because it provides recognition for the member's level of experience and value of their contributions to the community. 
Our SmartMatchProTM relevance percentage next to a bullseye icon highlights people to each team member that are specifically relevant to them in a colourful, obvious way. This unique algorithm and the innovative user interface support many of the objectives by linking automatically expertise and needs.
This is why, by using TallyFox Tallium, overcoming organisational silos and creating a talent network becomes an easy task.
Ask us for a demo today.